It's almost been a year (maybe a few weeks early, but close enough) since I got my braces put on, and wow… what a journey it has been! Thank you all for supporting me along this journey. To this date, my 'Why I got Adult Braces' blog is by far the most popular. If you haven't read that one yet, click here to read that one first. So let's get into the updates. Scroll to see progress pictures of before and *technically* during my orthodontic treatment.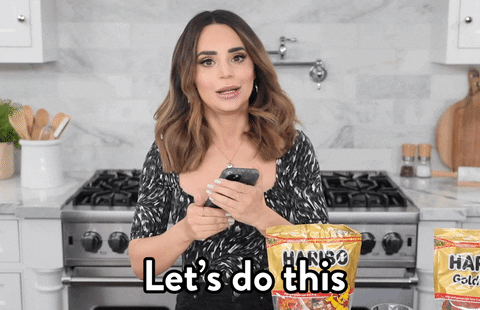 What I've Learned
When I first got my braces put on I was so nervous that I was going to be instantly going to be ashamed of the way I look. I felt like my face was going to morph into another being. I know that sounds vain and not aligned with my values at all, but this was something that I was struggling with at the time. These toxic thoughts crept in and I just want you to know that if you're worried about how they're going to look, you're not alone and that's completely normal. Today, I actually like the way they look and I am so glad that I went with gold braces. If I would have gone with the regular silver bracket braces, I think they would have been way more noticeable.
This whole process has really allowed me to dig deeper into these feelings, and why I was having them. If you're thinking about getting braces as an adult or as a kid, remember that these are just temporary and braces do not make you ugly. There is no shame in getting braces as an adult.
---
Something interesting I learned over the past year was how quickly teeth move. I noticed my bottom teeth straitening out and they no longer crowd each other. The biggest change I saw was two of my top teeth straightening out and leaving gaps in between. This did make me nervous, but my orthodontist explained how it's actually a good thing because now they have enough room to come together properly. He put some 'power chains on both the top and bottom to help close these gaps. I know I need to trust the process, but sometimes I get so nervous that my teeth are going to be stuck like that haha.
How It's Going
I honestly wasn't expecting my life or lifestyle to change that much. The first two or three weeks were the hardest to get used to the braces themselves. They definitely made eating a lot more difficult and I found myself avoiding foods that I usually enjoyed. Now, this may sound like a load of baloney, but I LOVE salads. With braces, I quickly learned that any salads that had more stringy greens like arugula or kale were way more difficult to eat. So I had to settle for romaine lettuce haha. But after the initial soreness wore off, I was able to go back to eating my favorite salad from Salad and Go. If you're from the Valley, you NEED to check them out. They offer fresh, mostly organic, and huge salads at $5.74. Yeah, it's amazing as it sounds.
---
One thing I wish I knew before getting braces was that no matter what you eat, some of it will be stuck in your teeth. The worse part of having braces is So I ALWAYS bring a little toothbrush and floss with me just in case. Make sure you also bring chapstick with you as well because I noticed that lips became chapped easier than when I didn't have braces. If I have something in my teeth, please please tell me. Some people get nervous and embarresed, but I would be more embarassed if I just kept walking around with a piece of lettuce in my teeth…(which is what happened recently at a local flower shop.)
Next Steps
At my 6-month appointment, I FINALLY got to move up in wires, well at least on the top teeth. My orthodontist explained that my bottom teeth still have some shifting to do, so we kept the same wire width on the bottom. I guess this is what people often refer to as 'tightening' their braces. It felt like they were physically pulling my teeth together and putting the most amount of pressure they could. Once the gaps close and everything is in place, he explained the next steps are rubber bands to help correct my bite, which is where I'm currently at.
At my 12 month appointment, my orthodontist explained how the bands are going to help with my overbite. I still have the power chains, but now I have rubber bands that attach to the hooks on the brackets. These little rubber bands are kinda scary. I actually accidentally flung a band at Nolan after I missed the hook on the bracket. I thought it was hilarious, but as you can imagine, he did not. One thing I know I need to work on is wearing them consistently, especially after eating. I just keep forgetting to put them on, which I know is bad. If you have any suggestions at all, let me know in the comments.
Before
Day 1
December(ish)
One Year (September 2021)
---
As of now, I'm still right on track for getting my braces off before our wedding in October of 2022. I'm hoping that I can get them off sooner, so fingers crossed! I can't wait to share more from the next orthodontist appointment.
Follow my Instagram for more updates on my adult braces journey. If you have any questions at all for me, DM on Instagram or click here to send me an email.
Until next time my friends